The Christian Worship Hour was ordained by God to proclaim the Gospel of the Lord Jesus Christ to the world. The Christian Worship Hour proclaims the Word of God simply and humbly in all its truth and purity, with special concern and compassion for the lost and with hope and encouragement for all believers. The Christian Worship Hour seeks to win the lost to Christ, to minister to the lonely, the elderly, and the shut-ins, and to nurture the saved in their daily walk with the Lord. Our purpose will always be to exalt the Lord Jesus Christ so that all may come to everlasting life through faith in Him, bringing glory to God the Father Almighty. Amen.
40+ Years Broadcasting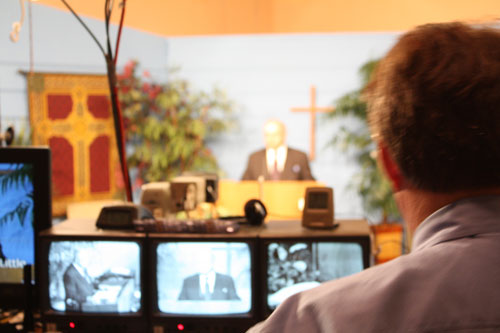 The first live telecast of the Christian Worship Hour began in 1979 on KABY TV in Aberdeen, South Dakota. Since then, over 100 TV stations have been added, along with numerous satellite networks and, recently, one worldwide network. The vision of the CWH is to offer a worship service to those who are housebound. The telecast was never meant to be a substitute for worshipping in your own church. The broadcast airs on more than 50 stations and satellite networks around the world.
Pastor Salem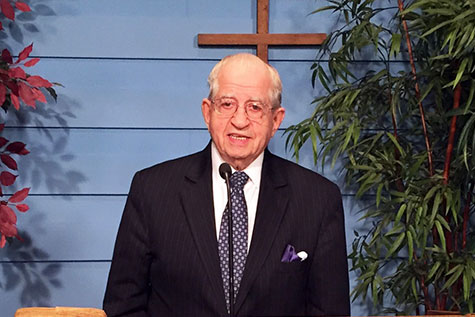 Harold E. Salem was born near Belle Fourche, South Dakota and graduated from Belle Fourche High School. He earned a Bachelor of Science degree from Black Hills State University. He graduated from Northwestern Bible School and Seminary, Minneapolis, Minnesota where he earned the Bachelor's and Master's degree in Theology. He also earned the Doctor of Ministry degree from Northern Baptist Theological Seminary, Lombard, Illinois.
On June of 1944 he began serving the First Baptist Church of Belle Fourche, South Dakota, his home church and his first church. He served the church 13 1/2 years, during which time a new sanctuary was built. In January 1958, he accepted the call to the First Baptist Church of Aberdeen, South Dakota, where he has served 52 1/2 years during which time a new sanctuary, Christian Education building, gymnasium and youth center were built.
Meet Our Staff
Many people are involved in bringing the Christian Worship Hour to you each week. You see a few of them on a regular basis: Pastor Salem, Hank, Melissa and Barb. There are many others working diligently behind the scenes. The Christian Worship Hour has a hard-working production crew, office staff, board of directors and prayer warriors all working together to glorify God and bring the program to you each week. Click here to learn more about our staff or on one of the pictures below.