Office Staff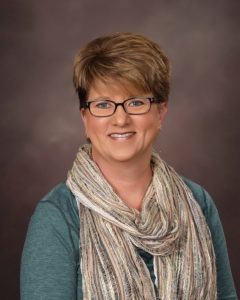 Stacy has been with the Christian Worship Hour since August 2020 and is the Office Manager. Stacy is thankful to have joined our team and enjoys visiting with viewers all over the country. She is married to her high school sweetheart and has 1 son in college and 1 daughter in heaven.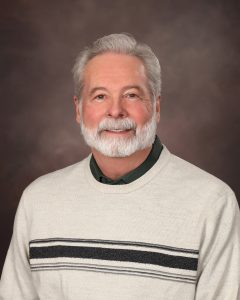 Kent has been working with the production staff at Christian Worship Hour for over thirty-five years and continues as the show's Producer today. Kent became part of the full-time staff at Christian Worship Hour in January 2017. Kent is the Social Media Specialist and works to communicate with our audience through the digital media of today. Kent has three grown sons, one daughter-in-law, one grandson, and one dog named Raini.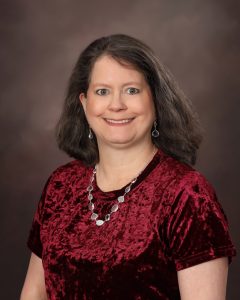 Kristi handles the finances for the Christian Worship Hour. She feels blessed to be part of the ministry since joining our staff in March 2015. Kristi has been married to her college sweetheart since 1981 and previously was a computer programmer who homeschooled their two sons from kindergarten through high school.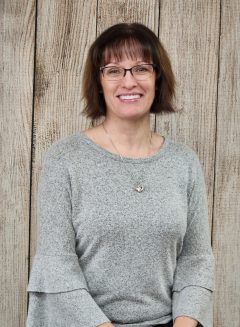 Betsy is grateful to have joined the CWH team and this precious ministry in July 2022. She gathers prayer requests for the prayer team, compiles the memorials and dedications for the monthly "A New Song" newsletter, processes daily mail from our friends/viewers, and assists with our prison ministry. She is married and they have 2 daughters.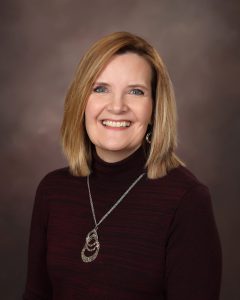 Lisa has been with Christian Worship Hour since January 2012 and truly feels blessed to be a part of our Christian ministry. Lisa prepares the monthly "A New Song", responds to our viewers' and listeners' mail and organizes Pastor's numerous resources to be distributed. She is married and they have 2 daughters, 1 son-in-law and 1 son.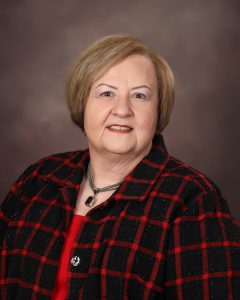 Paulette has been with the Christian Worship Hour since September 2017. She feels blessed to be part of this Christian ministry. Her duties include entering online donations, processing mail from viewers, and sending donation receipts. She is married and has two married children and two granddaughters.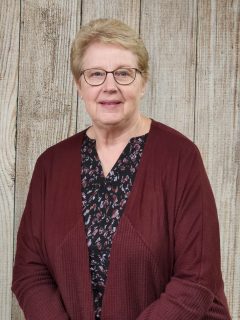 Joyce began working for Christian Worship Hour in December, 2020 and really enjoys the variety of the position as well as seeing how many followers of Pastor Salem's ministry there are. Joyce sends out the requested books, DVD's, literature and sermons. She is married and they have three married children and seven grandchildren.
Musicians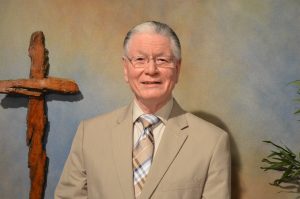 Hank
Pastor Salem married Carol and Hank on Saturday, February 29, 1964, in the old First Baptist Church in Aberdeen, SD. They have three grown daughters and three grandchildren. He was "born again" on Thursday, October 2, 1975, and dedicated his life to Christ at that time, again in Aberdeen.
God set the stage for Hank's singing career way back when he was a teenager. His Gospel music ministry began in 1975, shortly after he accepted Christ as his Savior, however, he had been performing professionally since the age of fifteen. High points of his Gospel singing career include providing music and entertainment for the South Dakota Right to Life organization, the National Right to Life organization, and opening concerts for the Blackwood Brothers, a nationally known Gospel Quartet out of Nashville, TN.
Other high points over the years include providing music and entertainment for Governor George Mickelson during the South Dakota Bicentennial Celebration (1989), including the dedication of the newly remodeled Rotunda in the State Capitol Building that Fall. Governor Mickelson also used Hank's music extensively throughout the Year of Reconciliation (1990) between the Lakota-Dakota-Nakota Nations of South Dakota and the State of South Dakota. Hank was inducted into the South Dakota Rock 'N Roll Hall of Fame in 2009.
Gospel CDs Hank has recorded include:
BIGGER THAN ANY MOUNTAIN (1981)
HEART 'N SOUL (1987)
GOSPEL 'LIVE' AT CENTENNIAL VILLAGE (2008)
SONGS OF VICTORY (2011)
LOOKING UP (2011)
FROM EVERLASTING TO EVERLASTING (2012)
SHELTERING ARMS (2012)
IN HIS PRESENCE (2013)
HEAVEN – CAN'T WAIT! (2013)
TOUCH MY HEART (2014)
CHRISTMAS CAROLS, VOLUME I (2014)
GLORY! (2015)
IT'S CHRISTMASTIME!! (2015)
Click here to contact Hank through our Contact Us page. Thank you and God bless!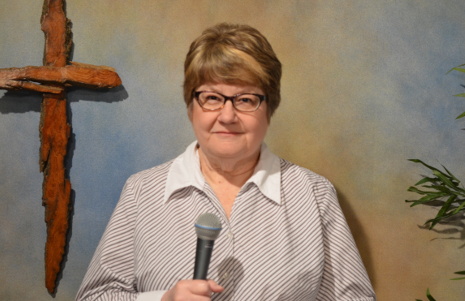 Janice
Janice grew up on a family farm near Leola, South Dakota. Her family was very active in the local Baptist church where her mother was the church pianist and she often sang with her three sisters and one brother. She went on to earn a BA from MidAmerica Nazarene University in Olathe, Kansas. Jan works for a photography studio and she and her husband Randy grow corn and soybeans on their farm north of Aberdeen.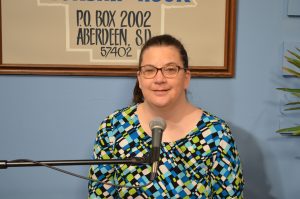 Melissa
Melissa was born and lives in Aberdeen, SD. She is married with three grown sons. She began piano lessons at eight and also plays the guitar. She has played keyboard in a local Christian band and at church. Melissa loves the Lord and is so happy to serve Him by playing and singing on the Christian Worship Hour.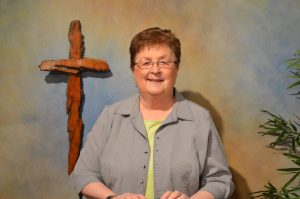 Barb
Barb was born and raised in Dell Rapids, SD. She attended NSU in Aberdeen. There she met and married Daryl and they raised four children. The family began attending First Baptist in Aberdeen where Harold Salem was Pastor. Barb began singing in the choir there and later began singing solos. She worked at K-Mart from 1974 to 1999, and then worked at the public library. Since her retirement, she has volunteered at Aberdeen Christian School as a school board member and served school lunches. She also sings with a women's group from the local Senior Center and with Christian Worship Hour. She enjoys reading, Sudoku, Minnesota Twins Baseball, and gardening.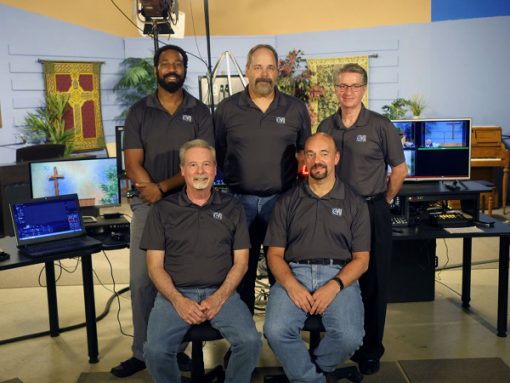 Former Production Crew
The CWH production crew had more than 95 years of combined experience in producing the CWH live church service broadcast. Larry mixed the sound for the special music, Kent was the producer, Mark projected the on screen graphics. Mike, Kevin and André were the remote control cameramen. They all were dedicated to spreading the Gospel of Jesus Christ to the world.
Left to right: André, Mark, Mike, Kent and Kevin.