Would You Like to Go to Heaven?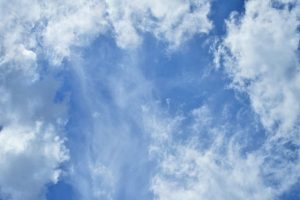 Most everyone I talk to, wants to go to heaven. Many are surprised when they discover that God wants them to come to Heaven. The Bible tells us, as plain as day, that,
"The Lord…is not willing that any should perish, but that all should come to repentance." - II Peter 3:9b
God loves you and does not want you to go into hell but to join Him in heaven. Jesus tells us the reason He came to earth was so that you, and I, and all the sinners in the world, could have a way to heaven.
Jesus told Zacchaeus,
"For the Son of man is come to seek and to save that which was lost." - Luke 19:10
Jesus said:
"I am come that they might have life, and that they might have it more abundantly." - John 10:10
But, There is a Big Problem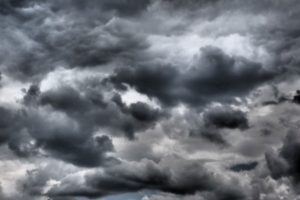 God cannot allow any sin to enter heaven, not one speck! That means we are all lost because we are all sinners. God tells us,
"For all have sinned, and come short of the glory of God;" - Romans 3:23
Or again,
"Therefore to him that knoweth to do good, and doeth it not, to him it is sin." - James 4:17
St. Paul sums it up,
"There is none righteous, no, not one:" - Romans 3:10
So, in our sin, there is no possible way to God and Heaven. We are all under the condemnation of sin that ends in hell.
"For the wages of sin is death; but the gift of God is eternal life through Jesus Christ our Lord." - Romans 6:23
Then Comes the Good News of the Gospel.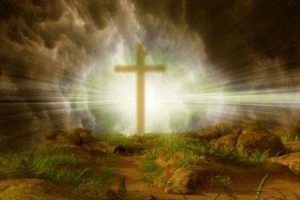 Jesus, seeing us lost and hopeless because of our sins, came and paid the price of our sins by dying on the cross and rising again.
"Who his own self bare our sins in his own body on the tree, that we, being dead to sins, should live unto righteousness: by whose stripes ye were healed." - I Peter 2:24
Now the good news of the Gospel is that when we come to Jesus for forgiveness, He takes away every last sin we ever committed, or ever will commit.
God invites us to accept that cleansing:
"Come now, and let us reason together, saith the Lord: though your sins be as scarlet, they shall be as white as snow; though they be red like crimson, they shall be as wool." - Isaiah 1:18
This means, There is only one way to get to heaven, and that is through Jesus Christ and His shed blood. Jesus Himself told us
"Jesus saith unto him, I am the way, the truth, and the life: no man cometh unto the Father, but by me." - John 14:6
"Neither is there salvation in any other: for there is none other name under heaven given among men, whereby we must be saved." Acts 4:12
"He that believeth on the Son hath everlasting life: and he that believeth not the Son shall not see life; but the wrath of God abideth on him." John 3:36
To Go to Heaven You Must Personally Ask Jesus to Come Into Your Heart.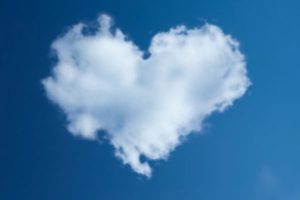 Jesus tells us,
"Behold, I stand at the door, and knock: if any man hear my voice, and open the door, I will come in to him, and will sup with him, and he with me." - Revelation 3:20
Friend, through this scripture, Jesus is asking to enter your life, RIGHT NOW!
If You Want Jesus to Come Into Your Heart you Could Pray Something Like This: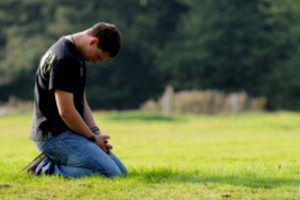 Dear Jesus,
I know I have sinned against you.
I am sorry for my sins.
I ask you to come into my heart and take away my sins.
I promise to love and follow you as best I can.
Thank you Jesus for saving my soul.
God promises:
"him that cometh unto me I will in no wise cast out." - John 6:37b
"For whosoever shall call upon the name of the Lord shall be saved." - Romans 10:13
If You Prayed That Prayer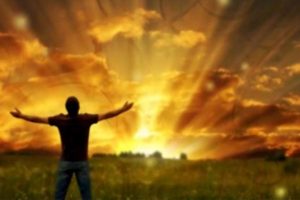 You have been born again.
You are a part of the body of Christ.
You have your name in the Lamb's Book of Life.
You are a child of God forever!
You are going to be in heaven.
You will never lose your salvation.
"He that hath the Son hath life; and he that hath not the Son of God hath not life. These things have I written unto you that believe on the name of the Son of God; that ye may know that ye have eternal life, and that ye may believe on the name of the Son of God." - I John 5:12, 13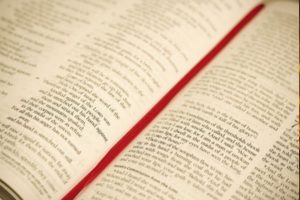 Tell someone about your decision. Romans 10:9
Start reading the Bible, we suggest the gospel of John. II Timothy 2:15
Pray every day. Philippians 4:6
Find a church that preaches the Bible. Hebrews 10:25
---
Write to us and we will send you free and postpaid literature for new Christians and we can also pray for you.
Christian Worship Hour
PO Box 2002, Aberdeen, SD 57402-2002
Telephone: 605-725-2770