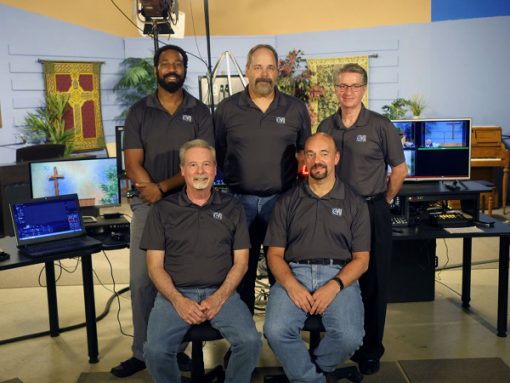 Former Production Crew
The CWH production crew had more than 95 years of combined experience in producing the CWH live church service broadcast. Larry mixed the sound for the special music, Kent was the producer, and Mark projected the on-screen graphics. Mike, Kevin, and André were the remote control cameramen. They all were dedicated to spreading the Gospel of Jesus Christ to the world.
Left to right: André, Mark, Mike, Kent, and Kevin.
Not pictured:  Larry